7 tags
Surviving Mother's Day
bereavementzine: In the UK it's Mother's Day next Sunday, March 10th. As someone who has been mourning their mother for 2 years, the endless stream of emails and television and radio and newspaper and shop adverts acting as a constant reminder of your loss for the month leading up the the day is like a living hell. Perhaps your work friends, or other acquaintances, who don't realise - as you...
3 tags
"My journey through grief has taught me to be less judgemental and more careful..."
– Steve Smart, family guest, life as a widower (via goodmoore)
4 tags
Pancreatic cancer survival rates for your local area: 1 year: 17.4% 3 years: 3.6% 5 years: 2.6% That's awful. So much more research needed - there's a long way to go yet.
4 tags
"It sucks that we miss people like that. You think you've accepted that someone..."
– Rachel Hawkins, Demonglass
6 tags
5 tags
7 tags
3 tags
5 tags
New Year
I am slightly dreading New Year. That is not to say I will not do my best to have a great time, enjoy the night, have fun with my family, and hope for lots of good things for 2013. But I don't like the idea of 2013. I won't even be able to say that my lovely mum died 'last year' anymore. It will be 'in 2011'. And that seems like a long time ago. And it...
2 tags
I really, really, really hope this isn't going to happen. I don't know how to do this. I don't know how to go through this again. And I know it's different, and be positive, and all that. But it's not that easy. And I am so terrified.
5 tags
5 tags
Struggling
I am sad at the moment. There's some things going on, new things to deal with. New experiences. And I don't know how to deal with them. I'm 23-years-old, I'm an adult. And sometimes I feel bad because I feel like I shouldn't need other people to help me cope with things. But I'm struggling to come to terms with this because I feel like I'm torn between...
9 tags
Coping with Christmas
I know Christmas and New Year can be a difficult time for those who have been bereaved, so here's a few tips and suggestions to help if you're finding things difficult. 1) Be prepared - It can be easier to spread out the tasks you need to do early on, so that you don't have the frantic rush to get things done in December. I am a list-writer, and this has been especially helpful...
4 tags
November is Pancreatic Cancer Awareness Month!
5 tags
8 tags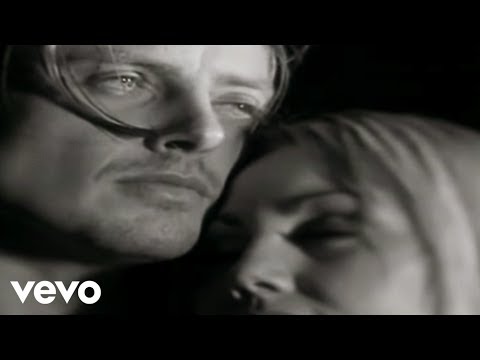 5 tags
5 tags
4 tags
2 tags
3 tags
2 tags
Top 5 tips for coping
1) Talk to somebody This is the most important thing I can say. Tell somebody what's going on. People can't help unless they know, and the worst thing you can do is keep everything bottled up - it has to come out eventually. Many people find it hard to talk about difficult or uncomfortable subjects. If you feel you can't say it out loud, try to write down your feelings, a...
3 tags
"It's easy enough to plan jobs, to plan a lot of work. That's effective. But..."
– Liam Neeson, speaking of his late wife, Natasha Richardson (via never-felt-so-hollow)
2 tags
"There is a sacredness in tears. They are not the mark of weakness, but of power...."
– Washington Irving (via summerkthomas)
2 tags
3 tags
"Sharing tales of those we've lost is how we keep from really losing them."
– for one more day (via seraphcherub)
3 tags
"Grief turns out to be the place none of us know until we reach it. We know that..."
– Joan Didion (via jasmingarcia)
3 tags
8 tags
Stand Up To Cancer event taking place on C4 next... →
5 tags
3 tags
"While grief is fresh, every attempt to divert it only irritates."
– Dr. Samuel Johnson, 1709-1784 (via writewalden)
5 tags
"It sucks that we miss people like that. You think you've accepted that someone..."
– Rachel Hawkins, Demonglass (via mynameejahtaeil)
3 tags
5 tags
"Tears are the silent language of grief."
– Voltaire (via howtosurviveanimperfectlife)
7 tags
"But grief is a walk alone. Others can be there, and listen. But you will walk..."
– Cathy Lamb, The First day of the Rest of My Life (via mynameejahtaeil)
3 tags
8 tags
Coping with anniversaries
Some tips on how to cope with anniversaries after losing a loved one. 1) There's no right or wrong way to cope. Some people choose to mark the occasion by doing something special, but you might find it easier to cope as a normal day, or to simply spend some time alone to think. 2) Give yourself time and space. It is normal and ok to be sad, and there will be a lot of memories that come up....
4 tags
One year ago today. <3
1 tag
7 tags
My mummy's birthday is 11th August 1957. Yes, it is her birthday today! The last birthday present I gave her was a purple jumper. :) This was my mum's birthday in 2011, the day we came home from Bournemouth. We went to Bella Italia in the evening and my mum had some very, very, very spicy prawns as a starter. I remember her reaction to them now, and it did make us all laugh!
7 tags
Writing from Sunday 7th August 2011
"Heya! I'm lying on my hotel room bed in Bournemouth. My mum's having a sleep atm so I've got my laptop and lots of books to read. Things haven't been great recently. My mum spent Tuesday night in hospital to have fluid drained from around the tumour; they drained 11 1/2 litres, and then she developed low blood pressure, low protein and dehydration so she spent...
6 tags
I can't really think of anything positive to write tonight. It's one of those nights where I am missing my mum so badly. I can't believe it's almost been a year. I just looked at a picture of my mum and I just can't believe I'll never be able to see my mummy's face again for real. I want to just talk to her again.
5 tags
8 tags
Writing from Tuesday 19th July 2011
Tuesday 19th July 2011 "The last week has just been awful, just horrible. My mum started chemotherapy again on Friday, so hopefully it will do something at least and just give us some more time. I just want more time with my mummy so badly. She's had an ok few days - we've seen our family a lot in the last week, although she slept for the rest of the day after we went out for...
8 tags
Chemotherapy and graduation - July 2011
Thursday 14th July 2011 "Today a nurse came round to see my mum. They talked for a while, and then called me. They said that the side effects from the new chemotherapy are much worse than the other one, so my mum might not be well enough to go to my graduation. My mum asked me how I'd feel about them postponing the chemotherapy until after that, so that she'd be well enough, but...
6 tags
Writing from Thursday 14th July 2011
"I don't think any of us really know how to deal with it, and a lot of people in our family tend to react either by shutting everyone out or by lashing out. But we're such a close family generally, I think that's almost why there have been so many arguments sometimes. But we're all there for each other, and that's the only thing that's going to get us...
8 tags
Writing from Tuesday 12th July 2011
Tuesday 12th July 2011 "My mum's cancer isn't responding to the chemotherapy apparently. They've said they can tell from the blood test that it's not working, they said it's just taken a hold really rapidly. They're going to try a different chemotherapy now starting on Friday, but they've said it's a last resort and they're not very...
8 tags
Writing from Friday 24th June 2011
Friday 24th June 2011 "It wasn't what we were expecting - the scans showed that there are lesions in the liver, which means that it's starting to spread. My mum's starting chemotherapy again, but it's palliative, not curative - basically it's aimed to make her comfortable and ease the symptoms, and to prolong life rather than aim for a long-term...
7 tags
Denial? Wednesday 1st June 2011
Wednesday 1st June 2011 "My mum's got her next CT/PET scans on 13th June, we find out the results the day after. I'm 99.9% certain that everything will be fine; I think it's looking positive that the Cyberknife will have killed off the cancer. I don't know if that would mean it's gone forever or just for a few years, or even if they know for certain what will...
thescatteredpetals asked: I'm sorry for your loss... Cancer is so stupid. Hope you are doing well and thanks for the follow.